Smart Recruitment: Helping Newcastle United achieve their transfer goals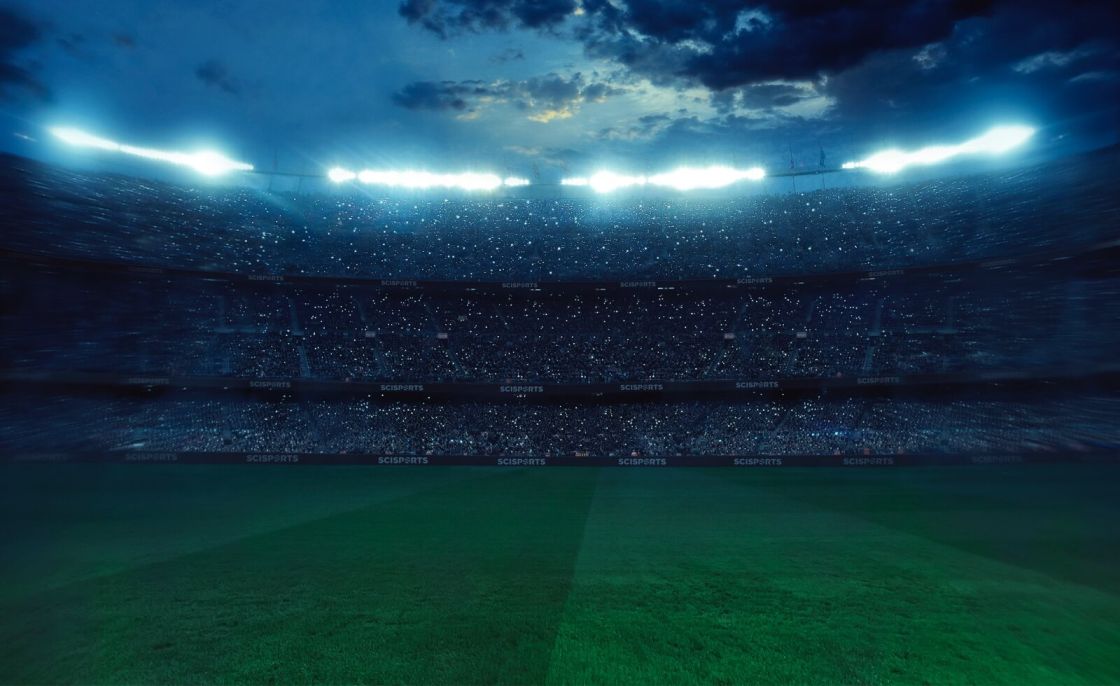 Many consider Newcastle United to be a sleeping giant as the club has the foundations of an institution ready to rise and compete at the highest level. The recent high profile takeover by Saudi Arabia's Public Investment Fund (PIF) puts the club in a position to realise those ambitions and transform into a European superpower like PSG and Manchester City.
However, the club find themselves second from bottom in the Premier League, with only 11 points from 19 games, which puts them at high risk of relegation. The January transfer window gives the club a final opportunity to make changes to their squad with Kieran Trippier and Chris Wood having already arrived on Tyneside.
In this blog post, we take a data-driven approach to identifying Newcastle's January transfer targets.
Current situation at Newcastle
The club's new ownership made their first big decision by hiring new manager Eddie Howe. But it is clear that before he can build a side that can challenge for honours, he first needs to revive the club and keep them in the Premier League.
14 of the 15 teams to record a similar number of points as Newcastle at the same stage were relegated in previous seasons. This record shows that the squad has problems all over the pitch and the recent injury to Callum Wilson has added another position that needs to be bolstered before the January 31st deadline.
The good news for Newcastle fans is that the transfer window is open and there is money to spend on getting some much needed reinforcements for the squad. Yet it may be more a question of where it is most valuable to strengthen, and how to strike the balance for both short-term and long-term success.
Key areas to strengthen
Now that we have some context around the issues at Newcastle, we can use the SciSports Recruitment application to draw up player shortlists.
Here is a quick look at the basic credentials we outlined for each search:
Age: 21-28
SciSkill: More than 90 (key benchmark for Premier League level players)
SciSkill 6-month development: More than 1 (aiming to find players in form who can make an impact)
For this search, we have identified three key areas for the Magpies to strengthen – Centre Back, Defensive Midfield and Centre Forward.
A. Scouting for a Centre Back
Newcastle's leaky defence should be addressed first if they hope to maintain their Premier League status. The club have conceded a league-high 42 goals in 19 Premier League games this season. They have also lost 19 points from winning positions this season and such defensive fragility is costing the club by undoing any good work they do further up the pitch. Kieran Trippier adds stability and experience to the defensive line, but signing a centre back should now be the main priority for the club.
Specific credentials: Centre back who is good in the air, dominant in ground duels and suited to playing in a deep defence
SciSports input
Within the Recruitment application, we have used the following credentials for input into drawing up our initial shortlist of Centre Back options. Given the need for defensive security, we have prioritised such traits in our search.
Player Role: Stopper and/or Ball winning defender
Strengths: Physical duels, Defensive headers and Recovery in own third
Shortlist: Diego Carlos, Philipp Lienhart, Jonathan Tah, Sven Botman and Nico Elvedi.
The shortlist throws up some familiar names and Newcastle were strongly linked to Lille centre back Sven Botman. But with the French clubs' refusal to part ways, Newcastle needs to switch their attention elsewhere. One thing that was clear from the club's pursuit of Botman is that they are looking for a player good in defensive air challenges.
Bundesliga trio Jonathan Tah, Nico Elvedi and Philipp Lienhart also stand as interesting options who align well with what we are looking for. Lienhart is a great fit but with a SciSkill of only 96, is maybe one to look out for in the future. Whereas, Tah and Elvendi have slightly weaker aerial abilities, which makes us look elsewhere.
SciSports pick: Diego Carlos
Taking a closer look within our shortlist, we can see that Sevilla's Diego Carlos ranks highly in both defensive air challenges and defensive headers and can be a good alternative to Botman that fits the profile Newcastle is looking for.
Figure 1. Carlos ranks high in terms of defensive air challenges for centre backs in La Liga.
Carlos has a SciSkill of 106 that will be a huge upgrade in the position. He also has a solid SciSkill development of almost 4 over the last 6 months, which shows that he is an in-form player that can make an instant impact for the club.
Figure 2. Carlos is eligible to sign for Newcastle as he meets the GBE requirement.
Carlos, like many top players plying their trade in Europe, also meets the requirements to play in the Premier League based on the SciSports GBE points calculator.
B. Finding a Midfielder
Another one of Newcastle's big issues this season has been their failure to progress the ball through the midfield. Eddie Howe's teams are known for their strength in possession and fans will be hoping that he can bring the same quality to Newcastle.
His Bournemouth team ranked in the top 10 for possession in three of their five seasons in the Premier League, but this is currently a major area of weakness for Newcastle. The Magpies have the lowest possession stats in the league, which is having a knock-on impact on the creativity and stability that is coming from their midfield.
Given Newcastle's defensive woes, their midfield could also do with someone who can provide more protection for the back line. Can all these qualities be found in a single player? SciSports' unique Player Roles and Performance filters can help narrow down the search.
Specific credentials: Defensive Midfielder who is a ball winner, high presser and good at starting transitions
SciSports input:
As we did for our centre back search, we have used the following metrics to draw up our initial shortlist of all-round midfielders.
Player Roles: Holding/ Ball winning or Box-to Box midfielder
Strengths: High volume of tackles and interceptions, counter-pressing and build-up play
Shortlist: Amadou Haidara, Edson Álvarez, Aurélien Tchouaméni, Denis Zakaria and Yves Bissouma
The shortlist again gives us some interesting names. Aurélien Tchouaméni can provide great value in several different passing types but is probably a bit ambitious for the club given that several top clubs are already linked with a summer move for the French international.
The other names on the shortlist were very closely matched, with Ajax's Edson Álvarez standing out as having the highest upper ceiling, but we have decided to go for someone who can adapt to the league more quickly.
SciSports pick: Yves Bissouma
Our first choice is Brighton and Hove Albion's Yves Bissouma. The midfielder aligns really well with what we are looking for in terms of a solid base in centre midfield as well as offering ball progression qualities.
Looking at his Player Role from this season, the Mali international is proving to be an all-action midfielder in the centre of the pitch – perhaps exactly what Howe is looking for in this area.
Figure 3: Bissouma can provide value to Newcastle everywhere in the middle
The fact that he is already familiar with the pace and physicality of the Premier League is an added advantage that tips our decision in his favour. Furthermore, he ranks as one of the most in-form Premier League midfielders this season when it comes to defensive aspects like Pressing and Prevention.
Maybe the only question mark around Bissouma is whether he would be willing to sign, with relegation a real possibility for Howe's men this season.
C. Identifying a Centre Forward
Howe's Bournemouth team also conceded lots of goals – but their offensive output meant that they were often able to win enough games. Newcastle's only bright sparks this season have been Callum Wilson and Allan Saint-Maximin in attack, yet their xG figures are still the third worst in the division. There is an over-reliance on the duo to provide an attacking outlet and this is evidenced by their struggles to create meaningful openings in and around the opponents' penalty area.
The signing of Burnley striker Chris Wood shows that Newcastle have rightly tried to address their lack of goals. The New Zealander's reliability and role as a focal point are certainly two pros to his name, but ownership may also have one eye on survival and even on needing to get out of the Championship next season – for which he can be an excellent recruit.
In the search below, we will take a look at long-term options at Centre Forward should Newcastle stay in the Premier League.
Specific credentials: Striker who can run in behind and is a great finisher
SciSports input:
As done previously, we have used the following metrics to draw up our initial shortlist of strikers.
Player Roles: Mobile striker and/or Poacher
Strengths: Positioning and finishing in the box
Shortlist: André Silva, Victor Osimhen, Patrik Schick, Jonathan David and Breel Embolo
Lille's Jonathan David looks like an option that ticks all boxes, but the inexperience of the 21-year-old might prove to be an issue for Newcastle who might not be able to afford him the time to settle into the more competitive Premier League.
Victor Osimhen is a great pick but his long term contract means that it would take a massive bid to praise him away, which might put off Newcastle given the need to comply with Financial Fairplay regulations.
SciSports pick: Patrik Schick
Both André Silva and Patrick Schick offer more experience and rank closely in terms of their offensive positioning, but Schick is a much more potent finisher as can be seen from the snapshot below – illustrating Bundesliga strikers in the 2021/22 season so far.
Figure 4: Patrick Schick edges out Andre Silva in the finishing metrics
Mostly aligning with the Poacher role, Schick offers a wide range of advantages over Silva and may be a better stylistic fit for the Premier League in general. If the Magpies are looking to take the market by storm and go all-in for top flight football next season, there are few better options than the 25-year-old.
Conclusion
As shown below, the signings of Carlos, Bissouma and Schick provide a solid spine to the team and are an instant upgrade on the current personnel. The Magpies will prove to be a lot harder to break down, can exert control over games and also be lethal on the counter.
Figure 5: How Newcastle can set up with their new additions
In this case, we have illustrated how the SciSports recruitment platform can help: draw up shortlists and analyse specific players using our unique data insights. From this process, we can see how important it is to accurately define your requirements within the platform to find tailored solutions for each club's specific needs.
For Newcastle, this will likely be an area of interest again in the near future as they look to plan more additions that can help the club re-establish itself amongst the elite.
Analyse a team of your choice with SciSports!
Try out a SciSports Platform trial today and get access to all the latest data insights from across the world of football.